The hotel has two naturally lit meeting areas, the Fireplace Room and the Eiffel Room, which can accommodate up to 10 or 30 people and offer all the necessary amenities, including access to the hotel's WiFi network.
Both are suitable not just for business meetings, but also breakfasts, luncheons, cocktail receptions or private dinner parties. The Eiffel Room has a scenic view of the Tower.
Our teams will be delighted to help you organize tailor-made events. They are at your entire disposal on (+33)1.56.90.40.04 or e-mail: reservations.metropolitan@dokhanluxuryhotels.com.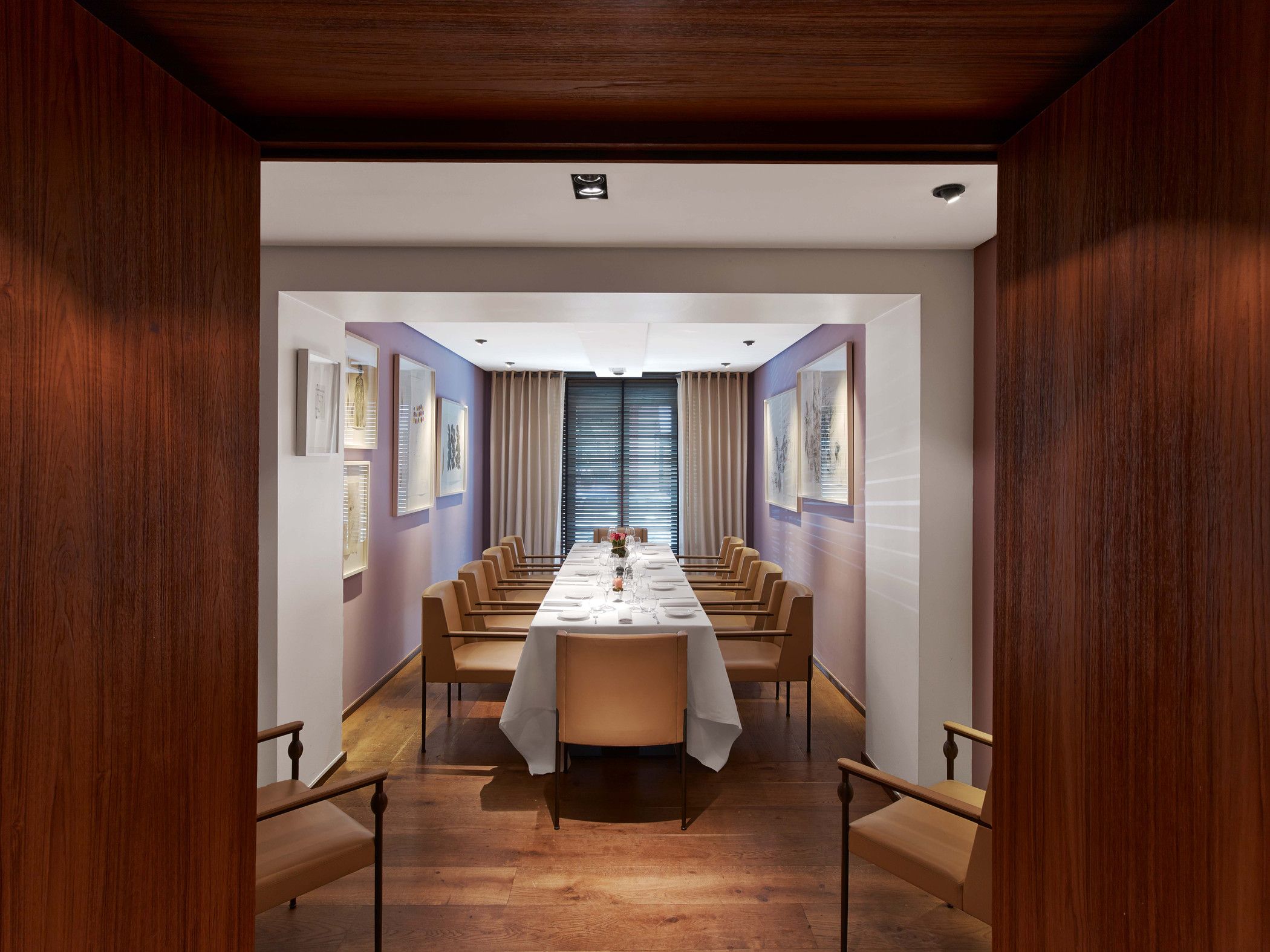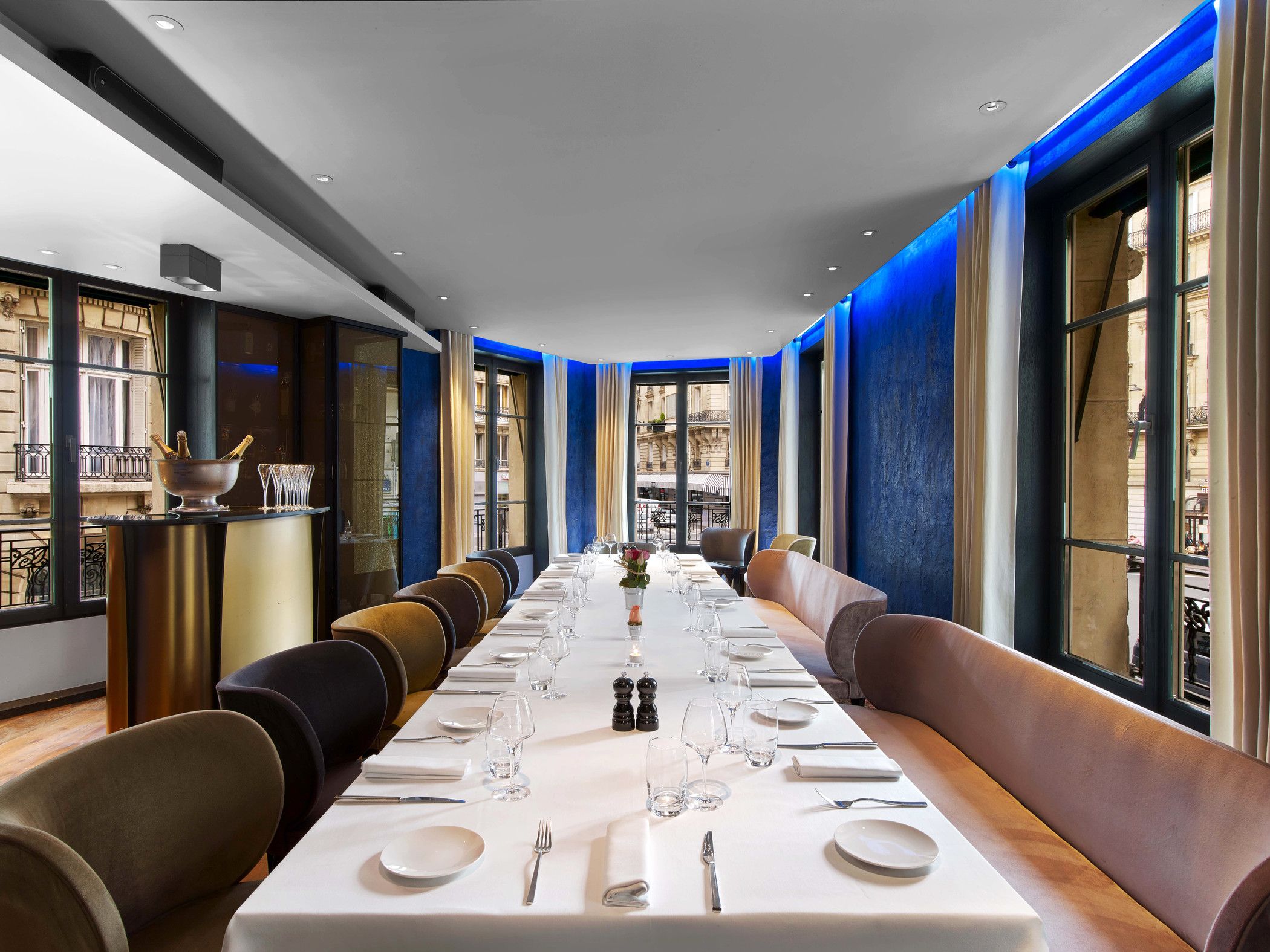 Named for the superb fireplace opposite the entrance, this naturally lit, ground-floor room can accommodate up to 10 people.
The mauve walls, elegant and streamlined furniture, original McCarthy prints and discrete exclusive setting make this an ideal venue for your events.
Located on the first floor and named for sweeping views of the city's most famous landmark, this naturally lit room can accommodate up to 30 people.
The Klein blue walls, plain, contemporary furniture and private bar in the heart of the hotel make this an ideal place to hold unforgettable events.